Acupuncture - Rocky Mountain Acupuncture
Golden, Lakewood, Denver

_____________________________________________________________________________

Acupuncture is the insertion of tiny needles into energy points (pools) along the body.  Needle insertion is less painful than a mosquito bite.  Once the needles are placed in the treatment points, acupuncture is very comfortable and relaxing - believe it or not!  This type of medicine has been practiced for over 2,000 years in China, so it has withstood the test of time in achieving good results.

The pulse of our bodies - our respiration and heartbeat rhythms - is similar to the "pulse" of the universe.  That is, they both exhibit expansion and relaxation.
Sometimes during acupuncture you may experience a gentle sensation of expansion and relaxation pulsing in your body.  It is lovely!  Often you will simply fall asleep. But gradually you may have the experience of your life expanding and relaxing as well.  You may look back at how you felt one month ago, two months ago, or more, and then realize, "Wow, I really do feel better.  Things really have changed!"
Of course, regular acupuncture may also bring dramatic and quick results, which is my expectation with pain relief.  As you heal, treatments will 'hold' longer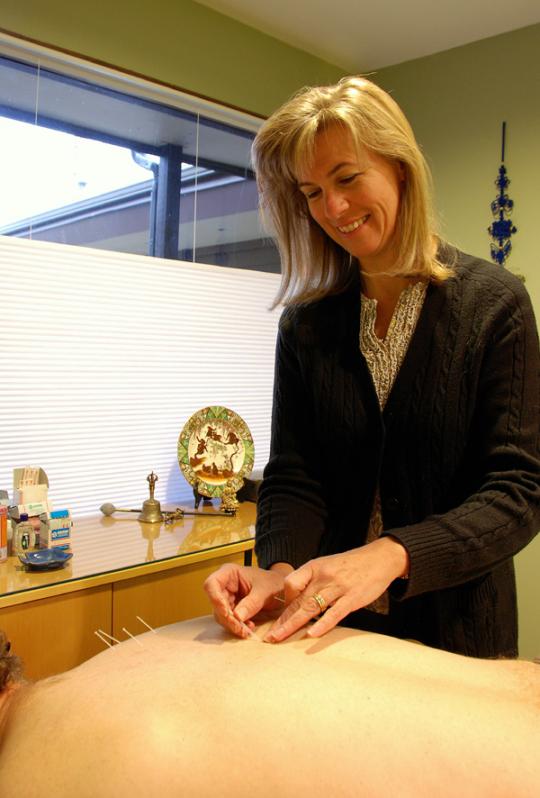 and longer - meaning pain relief will last longer as the tissue recovers - until you are well and finished with treatment completely. Acupuncture is practiced in courses of treatment - at the end of a 3 to 4 week course, we reevaluate your progress and see where we need to go from there. 
 With over twenty years of experience, plus training in hospitals in China and Japan, I have cultivated gentle technique and an intuitive sense of people. I try to listen to my patients and respond to their needs. 
If you are experiencing physical pain or discomfort, anxiety, insomnia, or other ailments, acupuncture may help.  Please call Beth Bright at 303-445-1114.